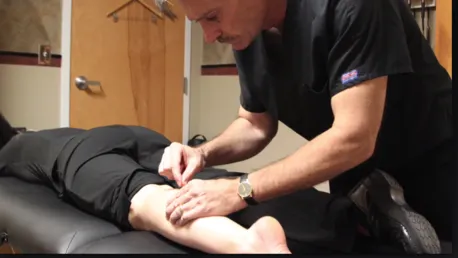 What is Acupuncture?
Acupuncture is a form of alternative medicine and a key component of traditional Chinese medicine in which thin needles are inserted into the body.
How does Acupuncture work?

Acupuncture improves the body's functions and promotes the natural
self-healing process by stimulating specific anatomic sites--commonly
referred to as acupuncture points, or acupoints. The most common method
used to stimulate acupoints is the insertion of fine, sterile needles
into the skin. Dr. Jim Caraher our Acupuncturist has over 30 years of
experience.